The Workshop is only open to members with essential business purposes due to the current COVID-19 Provincial lockdown. Please use the Room Booking Calendar for access.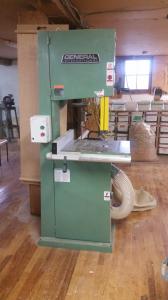 Bandsaw
This tool has important notes.
General International 17" bandsaw.
Important!
Chip extractor must be used or the machine will clog!
Guide arm must be adjusted so that it is no more than 1" above piece being cut.
Do not force the blade when cutting curves! The blade will snap.
Thick blade is for ripping and should not be used for curves.
If you need to cut curves put on a thin blade.
Consumables:
This may be old news. <We typically order replacement blades from R&D Bandsaws (http://tufftooth.ca)>
Safety Precautions
Moving Blade (potential loss of fingers and skin)
Flying debris (potential eye and face damage)
Entanglement of hair, jewelry or clothing
Loud Noise potential
Protective Equipment (above minimum)
Safety Glasses
Hearing protection
Do not wear gloves, Tie back long hair. Avoid loose fitting clothing
Remove rings, watches, bracelets and other such jewelry
Issues
History and Ownership
Purchased in Spring of 2019
General Internation 17" Bandsaw
Model : 90-240 M1
S/N : 91961305
HP : 2
Volt : 220
RPM : 1720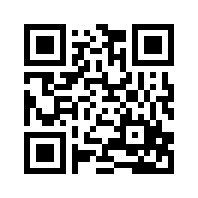 Member Comments